Edwards and Ross supply the latest heat treated pallets in full accordance with industry standard ISPM15. At our plant in South Wales, we have the capacity to heat treat thousands of pallets every single week using kilns which boast the latest technology. These kilns are used to heat treat both new pallets and pallets that we recycle and we supply certificates which document a full audit trail.
Whatever your requirements, we are extremely confident we can meet them. Whether you require brand new heat treated pallets, recycled heat treated pallets or you need us to heat treat your existing stock of pallets – you can count on Edwards and Ross.
We provide a full audit trail with Certificates being produced and supplied for every heat treated pallet we supply.
Our existing customers are regularly shipping to America,Australia and the rest of the world when our experience in exporting counts to avoid product spoilage and possible rejection.
Advice on pallet moisture content and exporting is our one of our specialities.
Why do I need heat treated pallets?
Pallets need to be heat treated when the thickness of the wood used to make the pallets is 6mm or over and the pallet is used to export cargo. This is an international phytosanitary measure – International Standards For Phytosanitary Measures No. 15 (ISPM 15) and it was created to help prevent the spread of diseases and insects (such as the Asian long horn beetle, pine wood nermatode and other wood pests) which could pose harm to domestic ecosystems.
There are policing measures in place to ensure exported products are done so using heat treated pallets and large fines are issued if anyone is found breaking these measures. It's important that pallet owners can prove that their pallets comply with the regulations and they can do this by making sure they bear the internationally recognised symbol.
Edwards and Ross supply pallets which are fully compliant for exporting your products and they are marked with the necessary stamp. In some circumstances, a certificate which verifies where the heat treatment took place will also be needed and this can also be provided by us.
View our Forestry Commission certificate
Our existing customers are regularly shipping to America and Australia and our vast experience in exporting really counts as we can help avoid product spoilage and possible rejection. Advice on pallet moisture content and exporting is also one of our specialities.
At Edwards and Ross Pallets we can collect, heat treat and return your pallets within three working days.
Treatment measures approved under IPSM15
Heat treatment (HT) to a minimum core temperature of 56oC for a minimum of 30 minutes.
For further information regarding ISPM15 and countries applying this standard, please visit the regulatory body – Timcon or the forestry commission.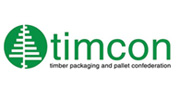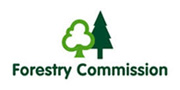 The legislation surrounding heat treated pallets are subject to regular change, if you are unsure whether you need heat treated pallets or have any questions, don't hesitate – get in touch.